Central tyre inflation systems subsidized by up to 30%
Project funding: Federal programme for energy efficiency in agricultural machinery for retrofitting and original equipment
For your application, you can download your PTG product data sheets as PDF files here.

The advantages of an adjusted tyre pressure
Reduced fuel consumption of the towing tractor in the field and on the road (10 % – 15 %)
Example: A tire rut depth of 5 cm is equivalent to driving uphill at a gradient of 5 %!
Reduced rolling resistance in the field and on the road
Higher ride stability on the road, even at higher speeds
Reduced tyre rut depth as a result of the much larger tire footprint
Far greater tractive force due to better interlocking of the tire tread with the ground
No/reduced harmful ground compaction
Increased plant yields
Effective self-cleaning of the tire tread via the flexing of the tires
Less tire damage/wear
Using central tire inflation systems also gives contractors a real competitive advantage. Not only because customers are increasingly demanding that the tire pressure of their tractors be as low as possible, but also because this technology allows customers to extend their seasons. Even with difficult ground conditions, it is often still possible to drive over the ground with a reduced tire pressure.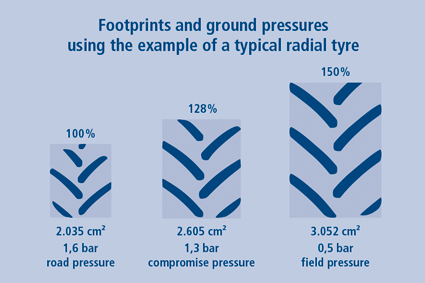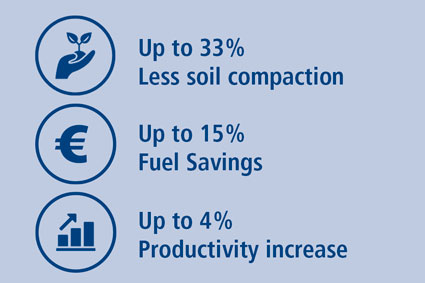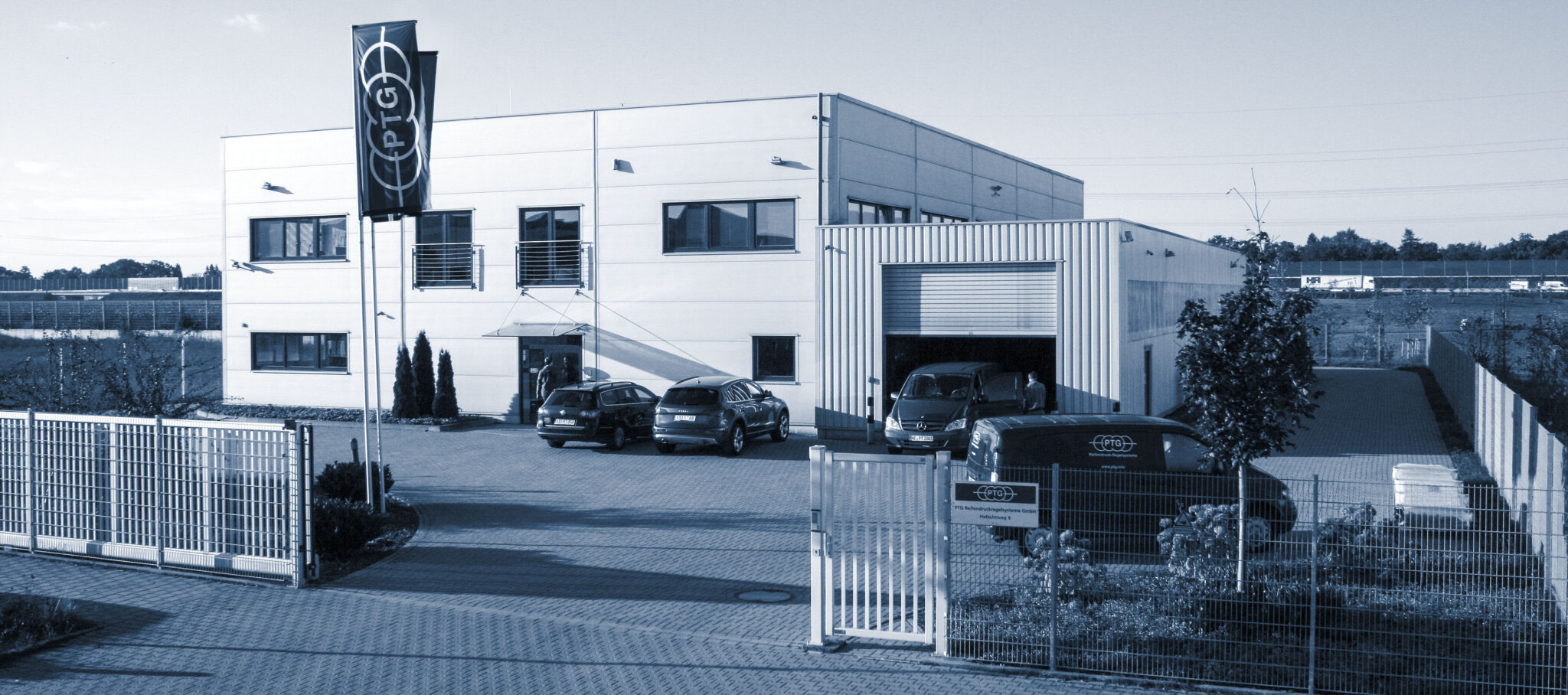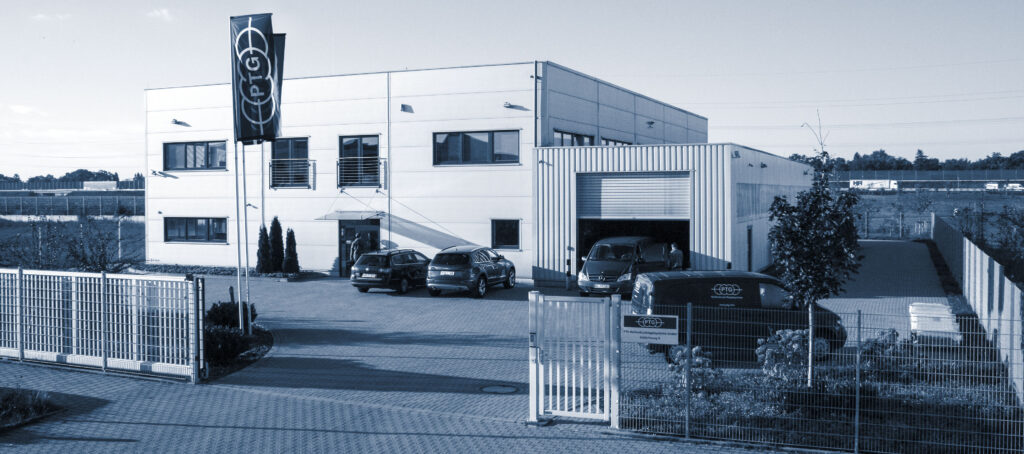 "About us - PTG tyre pressure control systems from the professional for the professional".
For over 30 years, PTG has been developing and producing systems for the rapid adjustment of tyre pressure for agricultural vehicles. We are among the world market leaders in this segment and export our products worldwide. The core markets are Western Europe and North America. PTG has been part of the Michelin Group since 2018.
Our performance/services for vehicle manufacturers:
Various tyre pressure control systems in 1- and 2-wire technology.
Wide range of air supply systems (piston, screw and multi-cell compressors)
Development of manufacturer-specific special solutions
Technical documentation
3D data of all PTG components available for installation space studies
Assembly training
Technical support and high spare parts availability
Certified according to DIN EN ISO 9001:2015
Our systems and spare parts are sold exclusively through specialist dealers. However, we are available by telephone for technical questions or advice.