2-line system
tractor with track-adjusting rear axle
1-line system
tractor with flanged rear axle
Air supply system for tractors
Systems for adjusting the tyre when stationary
Tractor with track-adjusting rear axle
CTIS/radial 2-line system for the rear axle
Internal rotary union
Prevention of pressure loss in tires thanks to the automatically switching PTG 2L speed wheel valve
Control line opens wheel valve only for tyre pressure adjustment/measurement
Lines are depressurized when the central tyre inflation system is inactive or switched off
No maintenance required
System operation via digital or ISOBUS control
Precise adjustment in the pressure range between 0.5 and 2.5 bar (factory setting)
Patented internal rotary union
No external lines
Service life achieved by seals: up to 10,000 tractor operating hours
AIRBOX/drive 2-line system for the front axle
External rotary union
Patented bracket for external rotary union
Flexible line on the wheel to reduce the risk of damage
Lines can be disconnected without tools
2-line system for tractors with a flanged rear axle
AIRBOX/drive 2-line system for the front axle and the rear axle
Pressure change while in motion for all tractors and self-propelled vehicles
External rotary union
Prevention of pressure loss in tires thanks to the automatically switching PTG 2L speed wheel valve
Control line opens wheel valve only for tire pressure adjustment/measurement
Lines are depressurized when the central tire inflation system is inactive or switched off
No maintenance required
System operation via digital or ISOBUS control
Precise adjustment in the pressure range between 0.5 and 2.5 bar (factory setting)
Patented bracket for external rotary union
Flexible line on the wheel to reduce the risk of damage
Lines can be disconnected without tools
1-line system for tractors with a flanged rear axle
AIRBOX/drive 1-line system
for the front axle and the rear axle
Pressure change while in motion for all agricultural tractors
External rotary union
Manually operated ball valve as guard against pressure loss in the tires. Must always be closed when the vehicle is switched off!
System operation via pneumatic control
Precise adjustment in the pressure range between 0 and 3 bar (factory setting)
Patented bracket for external rotary union
Flexible line on the wheel to reduce the risk of damage
Lines can be disconnected without tools
V2000 AS air supply system
V2000 AS air supply system
V2000 AS air supply system
The V2000 AS hydraulically driven compressor is used on tractors and self-propelled vehicles for which inflating the tires with the standard air compressor takes too long. The unit is characterized in particular by its compact design and low power requirements.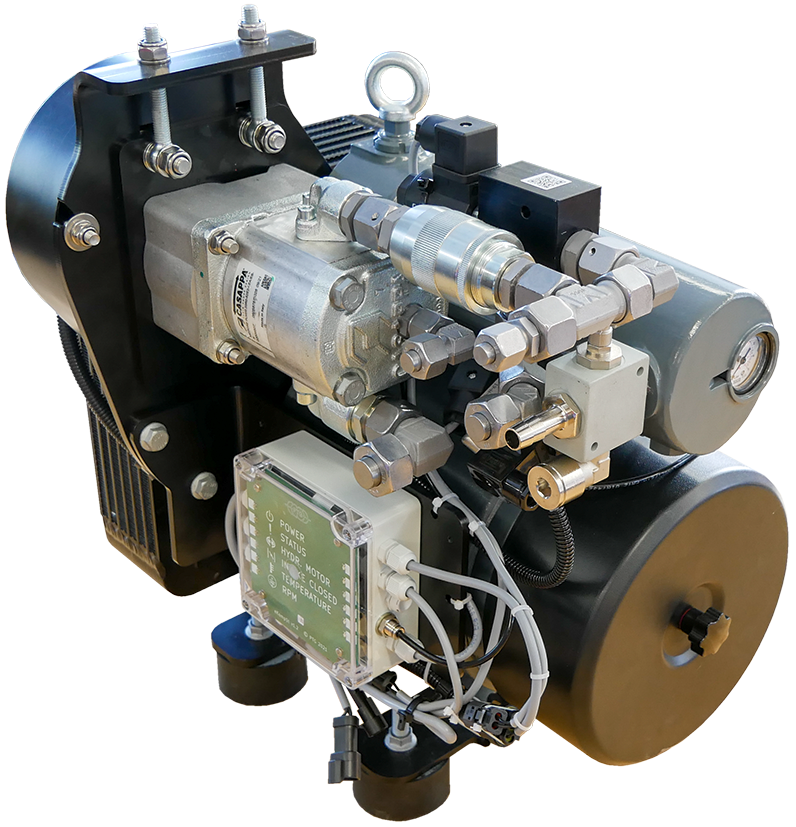 Vane compressor
Compression pressure pmax: 7.5 bar
Effective air flow: 1,800–2,000 l/min (with 4-bar back pressure)
Oil requirement of the hydraulic motor: Approx. 55 l/min.
AIRBOOSTER®plus
Tyre inflation and fast deflation set for all agricultural tractors and vehicles
The AIRBOOSTER®plus is a transportable and extremely robust system for quickly adjusting tire pressure when the vehicle is stationary. The user can adjust the tire pressure in a tire very quickly using the handheld device included (pressure gauge with ball valve and attachments), making this the ideal product for everyone who is looking to change or check their tire pressure only occasionally.
Ready for use as soon as the PTG screw-on coupling is mounted
Deflation in 1 minute, inflation in 2 minutes (per tire)
Pressure adjustment in the range between 0 and 3 bar
Unbeatable price-performance ratio
The AIRBOX/mobil plus is a transportable system for quickly adjusting tire pressure when the vehicle is stationary. Unlike the AIRBOOSTER®plus, it has its own, complete control unit integrated into the case. Adjusting the tire pressure by axle is possible without needing to monitor the system. Simply connect the control unit to the compressed-air brake system, preselect the desired air pressure and connect the two spiral hoses to the tires. The device will then take care of the rest.
Automatic adjustment (specification of target value)
Ready for use as soon as the PTG screw-on coupling is mounted
Precise adjustment in the pressure range between 0 and 2.5 bar